Written on August 20, 2008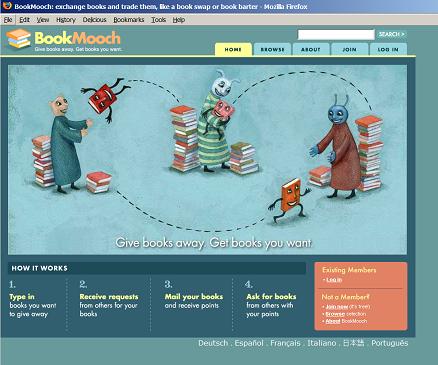 I've been trying out BookMooch over the past few days and having a good time with it. It seems to be a fairly active community of sharers. LibraryThing has integrated with BookMooch and other book sharing sites so you can check from a book's LibraryThing page to see if copies are available or if people have it on their wishlists. I decided to give it a try after reading some discussion about BookMooch at LibraryThing. Of course, donating books to the local library is a good way to recycle them too!
As of this writing, I have a copy of The Creative Attitude by Roger Schank available in case anyone wants to "mooch" it (if you don't mind "ex-library, no dust jacket"). I'm "D.A. Foster" at BookMooch, so let me know if you join up.