Written on July 25, 2008
By chance I've just read two novels that deal with issues of identity, coming from opposite directions: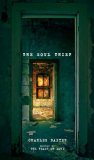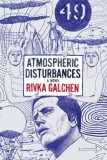 Atmospheric Disturbances: A Novel by Rivka Galchen and The Soul Thief: A Novel by Charles Baxter.
In Atmospheric Disturbances, a first novel written by a younger woman, the narrator is an older man, a psychiatrist, who believes his wife has been replaced by an impostor. In The Soul Thief, the author's fourth novel, the narrator is a graduate student who suspects another character is stealing or trying to steal his identity.
How much change or discontinuity can the concept of identity accommodate? What if the people you know suddenly don't recognize you? What if the past you thought was yours is told to you as someone else's story?
Charles Baxter on "questions of identity"